Need to Download Blank Sheet Music? Do so Here...
Welcome to the Download Blank Sheet Music Page. You will see many templates that I have picked for your writing pleasure if you don't have access to software that can provide the templates for you.
Below are downloadable PDF templates from piano 2 and 4 hands to film and modern orchestra templates that you can use to create your next masterpiece. Note, there are page and paper requirements next to each downloadable template description.
Below is a template for one piano. Use this for piano scores for two hands.
https://www.musicians-helper.com/support-files/cjw-music-piano-two-hands.pdf
Below is a template for piano for four hands and two pianos.
https://www.musicians-helper.com/support-files/cjw-music-piano-two-pianos.pdf
Here is a downloadable organ sheet music template below.
Download the SATB and piano sheet music template here.
Here is a string orchestra template.
Better still is the concert band template for download here. 8 1/2 x14 paper size
If you are in need of a blank film score template, click the image below.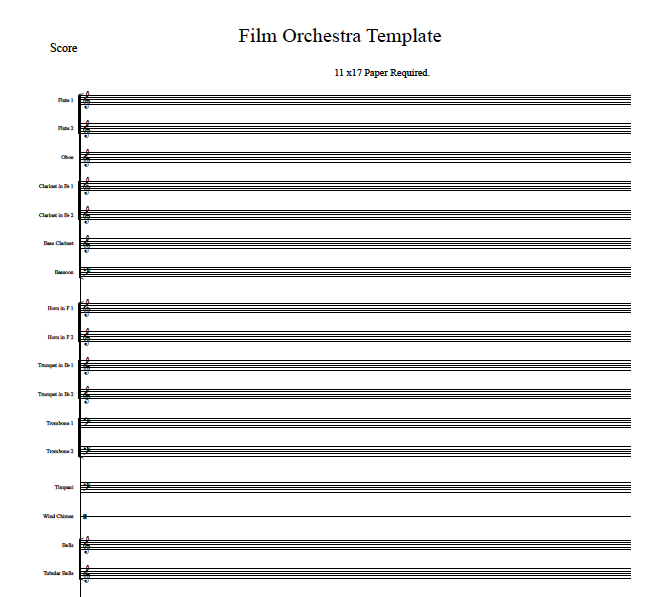 If you don't have adobe reader or acrobat on your computer, you can download the latest version here. This will make the viewing and printing of your sheet music templates easier.
For more information or to download more sheet music go to the link on this line.
Click here to go back to the homepage.